Adventure Art captures the essence of being there©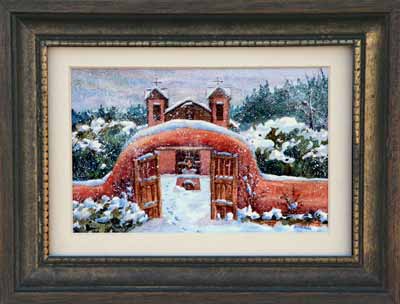 Chimayo Winter Miniature
Location: Chimayo Village, Northern New Mexico
Image Size: 3-1/2" x 5-1/2"
I traveled to the Sanctuary of Chimayo with my mother years ago. The healing power of the earth in one of the rooms by the altar is well-known and it is a major pilgrimage site at Easter. This winter-time scene is from my imagination, but I also painted a spring-time version of the Sanctuary as I saw it. Please look for it in the gallery!