Adventure Art captures the essence of being there©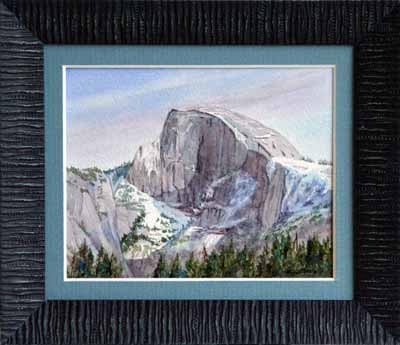 Half Dome Winter Miniature
Location: California,
Yosemite National Park
Image Size: 4" x 5"
I remember my hike to half dome. Dorothy and I never made it to the designated camping area, as her twisted ankle caused us to make an emergency camp. I hung out gourmet organic food on too large a limb, and before I had even returned to my tent, the bears were already there. There was nothing left but the shampoo and the spice kit.