Adventure Art captures the essence of being there©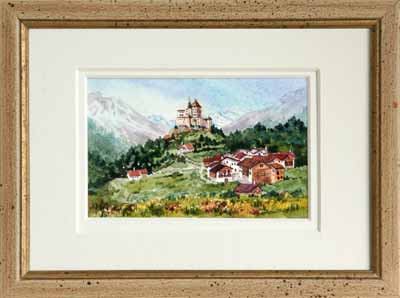 Unterengaden Castle Miniature
Location: Swiss Alps
Image Size: 2-3/4" x 4-3/8"
Walking from village to village in the Alps, you truly feel like a player in the Sound of Music. I marveled that the old castles and small villages seemed untouched by modern life. In the painting, whole geranium-filled planter boxes gracing the balconies only measure 1/8" wide.